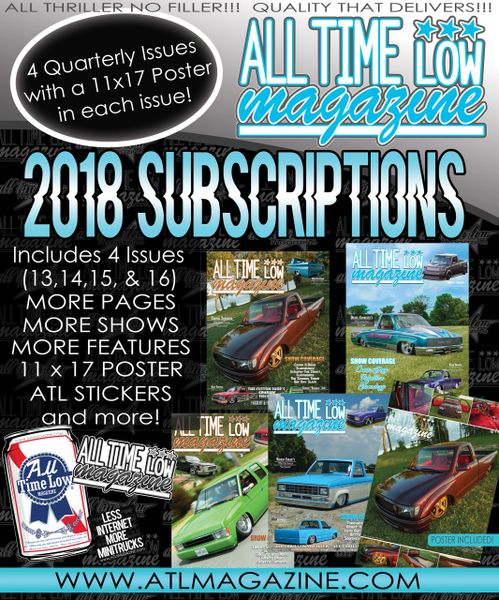 2018 Subscription!!
Time to get ready for the new season and 2018 subscriptions are now open!!!  Subscribers get extra goodies also!!
SELECT WHICH ISSUE TO START WITH!!!!!
***Issues 13,14,15, and 16 which will be released spring (13), summer (14), Fall (15) and winter (16)***
We are still here focusing on a quality magazine for minitruckers that is delivered in a timely manner.  Issues still will be delivered quarterly.  11 x 17  DOUBLE SIDED pullout poster included in each issue!  Stickers and more will be included throughout the season as well!
Featured Products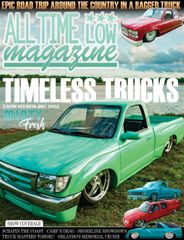 Issue 15 (Fall 2018)
$10.00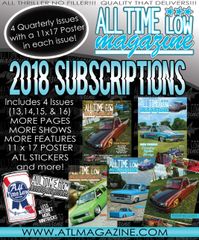 2018 Subscription!!
$25.00