ARE YOU LOW ENOUGH? Shirts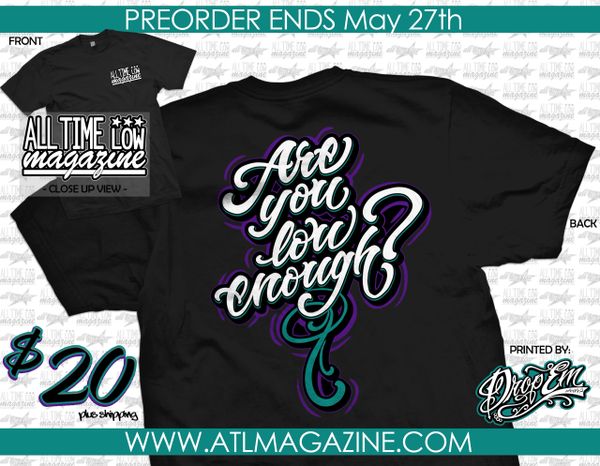 ARE YOU LOW ENOUGH? Shirts
LIMITED SUPPLIES!!!  GET YOURS WHILE YOU CAN!!!
As promised we have been working on some tshirt designs to start bringing out and here is our first big one for 2018.  
For this one we teamed up with none other than Doug Burkmire.  More than likely you have seen Doug's artwork in many different forms but is one of the best tattoo artists around.  With his insane calligraphy we asked him to put his take on the phrase Beth first started using when creating the magazine years ago, which is "ARE YOU LOW ENOUGH?".  To finish the job, we teamed up with Drop Em Wear to put their new printers to work!
LIMITED QUANTITIES SO RESERVE YOURS AND DON'T RISK IT!!!

Featured Products