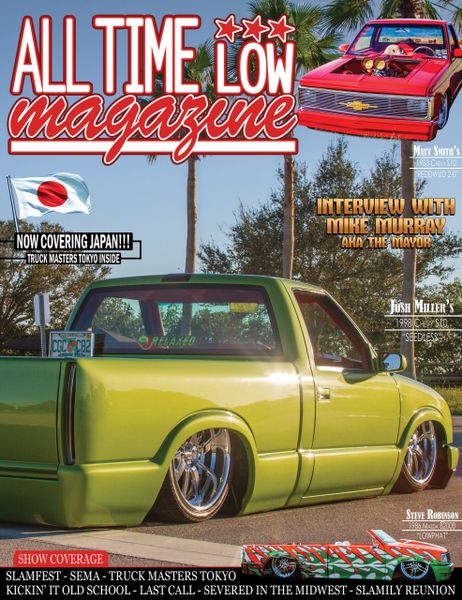 Issue 12
Issue 12 is now ready to order!  Shipping will start at the end of January!
In this issue we have a trio of killer features.  Josh Miller's "SEEDLESS" with his long awaited release.  Matt Smith shows off the rebuild for "REDDWUD 2.0"  and lastly Steve Robinson's roadster "LOWPHAT" showing it's still as great as ever.  
This magazine is full of show coverage as well!  As always we keep the shows up to date and current.  This Issue covers 7 different shows with one of them being coverage from Japan!!!  See a glimpse from over seas with Truck Masters Tokyo along with shows from the states including SLAMFEST, Severed In The Midwest, Slamily Reunion, SEMA, LAST CALL, and Kickin' It Old School.  
Over 50 pages full of All Thriller and NO Filler!
Pullout poster included with every issue!
Featured Products