Issue 13 (Spring 2018) SOLD OUT!!!!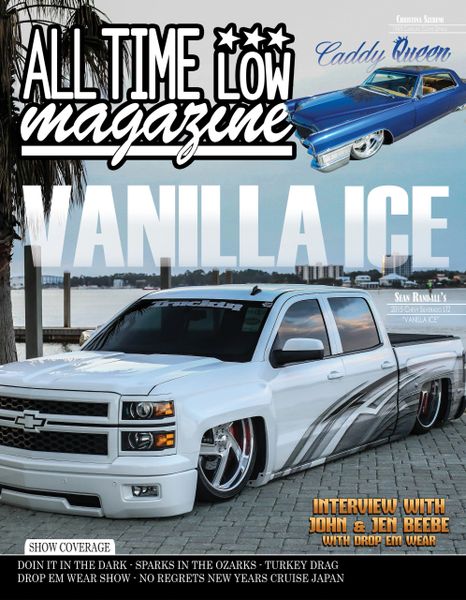 Issue 13 (Spring 2018) SOLD OUT!!!!
In this issue we have a 4 killer features.  We have Sean Randall with Vanilla Ice gracing the cover along with Christina Szeremi aka the Caddy Queen on the back cover.  Also inside is Justin Berry's dually and Moi Arrizon's Bud Light inspired Toyota aka Flojo Light.

This magazine is full of show coverage as well!  As always we keep the shows up to date and current.  This Issue covers 5 different shows with one of them being coverage from Japan!!!  From over in Japan we take a ride for the No Regrets New Years Cruise that kicked off 2018.  Along with shows from the states including Turkey Drag, Drop Em Wear Show, Sparks in the Ozarks, and Doin it in the Dark!  All shows within the last 6 months. We strive to bring them as quick as possible!!!
Over 50 pages full of content.  Starting with this issue we are also doing DOUBLE SIDED POSTERS!!!!  Vanilla Ice on one side and Caddy Queen on the other!!!  
Sponsors include Lowrider Depot, Hammerd Weekend Wear, Sparkles Detail, Our Lifestyle Podcast, Drop Em Wear, Slamfest, Custom Car Show Productions with Siknic and Scrapin the Coast, and Battle in Bama!
Featured Products