Issue 19 (3 of 6 for 2019)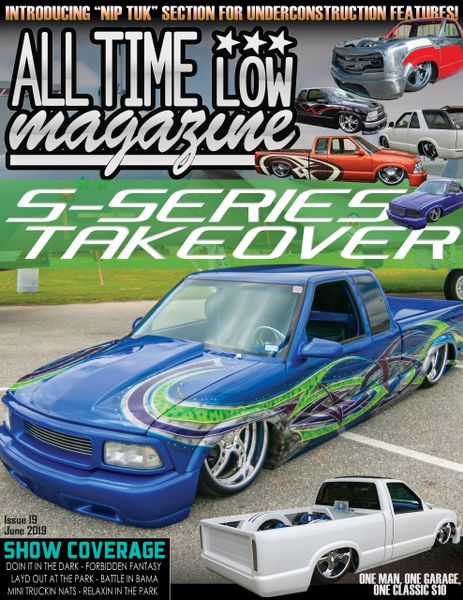 Issue 19 (3 of 6 for 2019)
Issue 19 became sold put on 8/4 but wr are working on a small batch of reprints.  Preorder it now to reserve your copy.  This will be the last of them!!!  
Dubbed the "S-Series Takeover" as we have 7 of the baddest s-series around today.  Including our first under construction feature with Jason Perdue and his wild S10.  We also have Derek Belt on the cover with his freshly done graphics and Blake Stewart and his classic s10 built all by himself.  
We are also bringing old school minitruckin back to see where are some of these rides are now.  For our first we have Lomego that has been restored by Jon Moore.   And to round things out we have Billy Lane and his GMC for our Full Size section.  
Show coverage is packed and up to date with Doin It In The Dark, Forbidden Fantasy, Battle In Bama, Layd Out At The Park, Southeast Minitruckin Nationals and Relaxin In The Park!  
Double sided poster still included as well! 
Orders will ship by June 26th. 
Featured Products