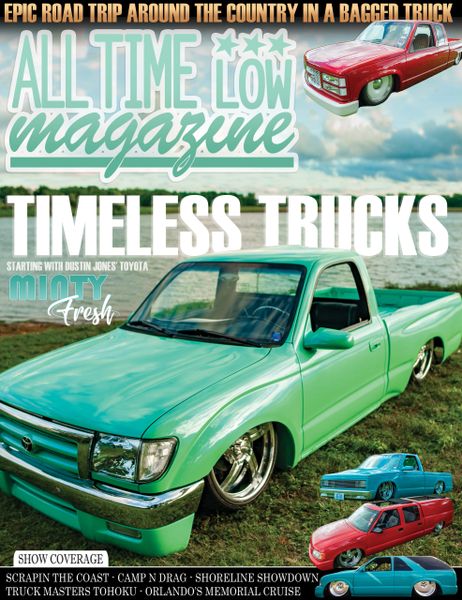 Issue 15 (Fall 2018)
Issue 15 is now available for order as it is printing now.  Will start shipping early October!!
 We titled this one Timless Trucks becasue as you can see these all can stamd the test of time with their simply clean approach.  
Dustin Jones with Minty Fresh is on the cover. Other features included are Bryon Bennet, Jason Barbaglia, and Erik Barrett.  Sean Cooley is here as well and we dive into the build and his epic cross-country road trip.  As well from Japan we have a killer 720 from Hiroki Sato.
Show coverages from Camp N Drag, Scrapin The Coast, Truck Masters, Orlando Memorial Cruise and Shoreline Showdown.  
Featured Products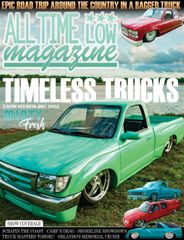 Issue 15 (Fall 2018)
$10.00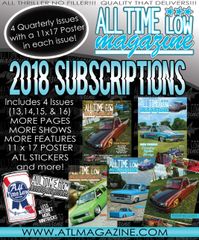 2018 Subscription!!
$25.00